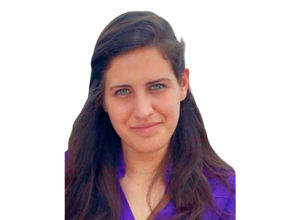 HMIS Project Manager
(352) 333-0842
vsegui-gonzalez@unitedwayncfl.org
Valeria Segui-Gonzalez graduated from the University of Florida in 2014 with a B.A. in Anthropology and a minor in Latin American Studies. Valeria began helping researchers at UF while earning her degree through volunteer work and was eventually hired by the Florida Museum of Natural History where she was first entrusted to assist with data. Following the end of that grant, Valeria moved on to work with researchers at the UF College of Medicine where she developed her skills in data management. Most recently, Valeria worked at Grace Marketplace where she further developed her knowledge and passion to assist individuals experiencing homelessness.
Hometown: Valeria is originally from Venezuela and called South Florida her home until she moved to Gainesville in 2008 to pursue a bachelor's degree. Since earning her degree, Valeria has settled deep roots in Gainesville and for the first time feels a deep since of belonging.
Why I do this work: "I have been interested in helping others since I was a child in Venezuela. My mother and grandmother set an example at an early age to keep an open heart and look out for others who could use a helping hand. During my time working for the University of Florida, I learned that I have a great interest in data; specifically in ensuring data quality. Contributing to my community through accurate data reporting is a dream come true!"