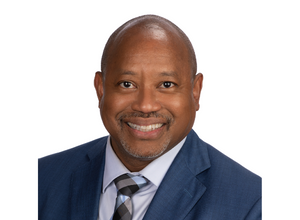 HCA Florida North Florida Hospital
Dr. Benoit is the Chief Medical Officer at HCA FL North Florida Hospital in Gainesville. He started that position in May 2021. In his role as CMO he provides leadership to the Medical Staff, leads Quality Improvement Initiatives and Multidisciplinary teams, and provides oversight of Peer Review, Credentialing, Surgical Services, Respiratory, and Pharmacy Services.
Previously he was the CMO at Central Florida Regional Hospital, now called Lake Monroe Hospital, and was the first CMO at that institution. Prior to joining Central Florida in 2019 he was the Medical Director for Trauma Surgery at the University of Maryland Prince George's Hospital, where he also served as the Designated Institutional Official, overseeing all Residency Programs and Graduate Medical Education. His interests were in Injury Prevention and Violence Interruption.
Dr. Benoit is Board Certified in General Surgery as well as Trauma/Critical Care. He received his training in Trauma/Critical Care at the University of Maryland - Baltimore's Shock Trauma Program. He also served as a Healthcare Management Consultant for the Advisory Board Company, assisting executives in organizations in performance improvement, finance, quality, strategy and vision. He received his MBA from Imperial College London, a degree that assists in blending the missions of medicine and administration. He obtained his Medical Degree from Howard University and his Bachelor's Degree in Chemistry from Princeton University. He enjoys playing tennis with his spouse and spending time on the beach with his children and puppy.